Lighten Up Your Favorite Meals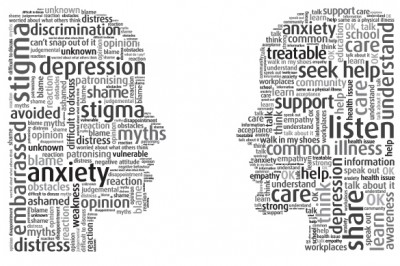 Many people believe that a successful diet or eating plan must exclude some of their favorite foods. This fallacy is a sure recipe for disaster for it only takes a short time before you start feeling deprived. These feelings lead to resentment, anger and depression and before long, you are back on the yo-yo treadmill, and may have gained even more weight.
You can take control of your diet while enjoying your favorite foods, by simply changing a few ingredients.
Macaroni and cheese tops the list of favorite foods for most Americans, yet in its original form is high in calories, fat and sodium, and has little if any beneficial fiber. The next time you prepare macaroni and cheese cook a few vegetables along with the pasta, and vary the pasta. Choose whole grain rotini instead of processed white elbow macaroni, and add sliced carrots, diced onion, broccoli florets and sliced summer squash.
Drain the pasta and vegetables and toss with two tablespoons low fat margarine, one teaspoon granulated garlic, and one-teaspoon chives. You can add diced red pepper for added color and nutrition. Place in a shallow baking dish and grate about one half-cup low fat cheddar cheese over the pasta, and top with sliced almonds. Bake at 375° for about 15 minutes. This tasty dish is lower in calories, fat and sodium than its full strength counterpart, and the vegetables add a nutritional punch and great flavor.
When baking your favorite chocolate chip cookies, use sugar free chocolate chips, low fat margarine, a sugar substitute and three tablespoons oat bran for extra fiber. If your recipe calls for eggs, add them before adding the sugar substitute as it has a tendency to stick to the margarine. Adding one-teaspoon baking powder makes cookies light and chewy.
Most meat and chicken dishes are not complete without their accompanying gravy. Make tasty, reduced calorie gravy by combining low sodium chicken or beef soup with one teaspoon granulated onion and one half teaspoon granulated garlic with a fine flour such as Wondra(TM). Whisk the flour into the liquid a little at a time until you reach desired consistency.
The next time you roast a turkey, make your own fruit compote instead of using canned cranberry sauce. Combine one-cup fresh cranberries, one cup frozen blueberries, one diced medium apple with skin left on, one medium diced onion, one cup reduced sugar orange juice, one half cup sugar substitute and one quarter cup sherry. Bring to a boil, lower to simmer and cook until cranberries pop. This thickens on its own and freezes well.
If you are watching your carbohydrate intake but love potatoes, cut one large potato with the skin left on into small chunks, season with a salt free seasoning. Place in a shallow baking pan and add one-tablespoon low fat margarine and one-tablespoon extra virgin olive oil. When potatoes are almost tender, add a package of your favorite frozen vegetables and continue baking until potato and vegetables are tender. Top with sliced almonds for an added nutritional boost.
Get into the habit of making minor adjustments to your favorite dishes and you'll stay on your eating plan without feeling deprived.